The properties of CBD are infinite and its benefits in the medical field are extensive, the effectiveness of its properties are now available to the world of fitness, which is why we have created our brand Bluecanoby Sports, through which we want to bring the many positive holistic effects of the cannabis plant to the world of sport.
At Bluecanoby Sports we have created our products for before, during and after training, essential if you lead a fitness lifestyle and want to get the most out of your training.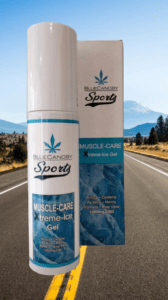 This is a soothing and refreshing gel for exhausted muscle areas after training.
Properties: The combination of arnica, mint, rosemary and Asian extracts with hemp oil enriched with CBD and essential oils make this product the ideal ally to enhance your rest after training due to its soothing and refreshing effect.
Benefits: 
Fast absorbing gel 

Smooth texture and aromatic fragrance

Helps to reduce muscle fatigue due to the inflammatory effect of CBD.
Content: The 75ml dispenser contains 1000mg CBD, up to 3 times more than comparable products on the market.
Xtreme Hot Cream Dispenser 75 ml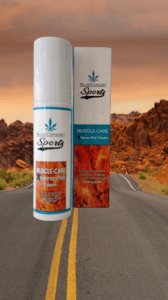 Xtreme-Hot Cream is an ideal product for massages, achieving rapid regeneration in the area of application. It can be applied after training.
Properties: the combination of arnica, calendula, chili pepper, cinnamon and olive extracts soothes and restores the area with a calming effect.
Benefits:
Fast absorbing product

Non sticky 

Pepper scented cream 

Anti-spasmodic and relaxing effect.

Specially designed for high impact training

. For example, if you practice boxing, apply on the areas where the impact is high and you don't want to feel so much pain.
Content: 75 ml dispenser containing 1000 mg of CBD.
Xtreme-Ice Gel & Xtreme-Hot Cream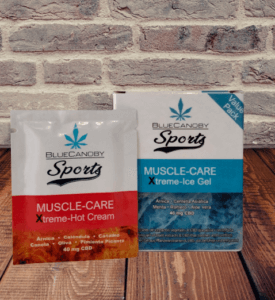 We offer our high-quality products Xtreme-Ice Gel and Xtreme-Hot cream in a handy format that can be taken anywhere for fitness enthusiasts who love a healthy lifestyle but are constantly on the move.
Properties: Both the gel and the cream are especially useful for massaging the areas with the most impact, useful before and after training.
Benefits:
Before training can be applied to areas where weight loss is desired. 

Muscle relaxant

After training, it is useful for affected muscles or muscular areas, the sensation is of "cold".  

Soothes inflammation.
Contents: Each pouch contains 5 applications in 3 ml format.
CBD and fitness
CBD has been proven to relieve muscle wasting after physical exertion. Many athletes already use it to prepare for high-performance competitions. The anti-inflammatory and analgesic effect of CBD is able to reduce inflammation and muscle pain.
In addition, this potent cannabinoid accelerates the muscle recovery process. Muscles swell less and recover more quickly, which makes it very useful for athletes who need to return to their sporting routine in an optimal and healthy way.
Bluecanoby Sports and Fitness
All our Bluecanoby Sports products are manufactured in certified laboratories, dermatologically tested and strictly controlled.
In collaboration with our partner companies, we are developing new and innovative formulas. In this article we have summarised our muscle care products and we will soon make another one to describe the summarised properties of our complementary products "Nutrition Care". 
 If you would like to know more about this new brand, please do not hesitate to contact us 😀​
YOU MAY ALSO BE INTERESTED IN